Dumb and Dumber Day 88: Naked Intruder
Hang on for a minute...we're trying to find some more stories you might like.
Welcome back to the "Dumb and Dumber " series where every day we pick someone to be showcased as the Daily Dumb.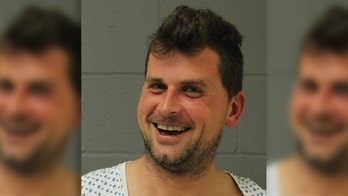 When you come back home from shopping, one of the last things you expect to find is a crashed vehicle in your back yard and a naked man wandering inside your house. Well, one Connecticut family found exactly that. They returned home to find 35-year-old Joseph Achenbach inside their home naked and found his crashed SUV in their yard. Achenbach's clothes were nowhere to be found meaning he was driving the vehicle naked. It was also suspected that drugs/alcohol played heavily into his actions. Though I don't think I've ever seen someone so excited in their detainment photo, so at least he has that going for him.