Dumb and Dumber Day 96: Truck Argument
Hang on for a minute...we're trying to find some more stories you might like.
Welcome back to the "Dumb and Dumber " series where every day we pick someone to be showcased as the Daily Dumb.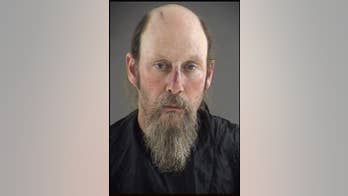 Family arguments can often get out of hand. One such instance of this occurred in Virginia when a disagreement arose between 56-year-old Mark Turner and his girlfriend's son. The situation escalated to the point where Turner stabbed his girlfriend as well as shot her and her son. Neither were fatally wounded but still wounded nonetheless. So just what exactly was the topic of discussion that got so out of hand? Well, Turner and the son were arguing over whether Chevy or Ford trucks are better. Yes, Turner injured two people because he would refuse to accept the other viewpoints regarding trucks.