New Teachers to AHS
As with any new year, there are new teachers on campus. This year, one staff member is not new to campus but new to being a teacher. Previously, Mrs. Stafford was the Gold 1 secretary and is now a World Geography teacher. 
"So far it has been a bit overwhelming in the transition," Mrs. Stafford said. "I am definitely out of my comfort zone and having to push forward even when I am not sure which way to push. Although, this is something that I have been wanting to accomplish for a very long time and it is very rewarding to know that I am finally here." 
Though Mrs. Stafford is new to being a teacher, her years of experience being a secretary may give her an advantage over the other new teachers. A struggle for many new teachers is not knowing anyone and needing to learn how the system works. 
Mr. Catoire is a new English teacher this year.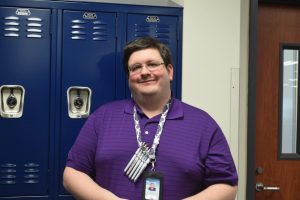 "It's different from my old school." Mr. Catoire said. "It is bigger than my last school and this year is definitely a unique situation." 
School was held online for everyone for the first two weeks. Then, students who chose to come to school were separated into two groups. Students with last names starting with A-K would attend school on "A" day and students with last names starting with L-Z would attend school on "B" days. This alternating schedule was put into place to limit the amount of students on campus each day.
 "I am super excited about the students transitioning to the campus," Mrs. Stafford said. "I am a person that has to have social interaction and I miss seeing everyone. I am not very good at this whole social distancing and seclusion thing."