AHS Esports Team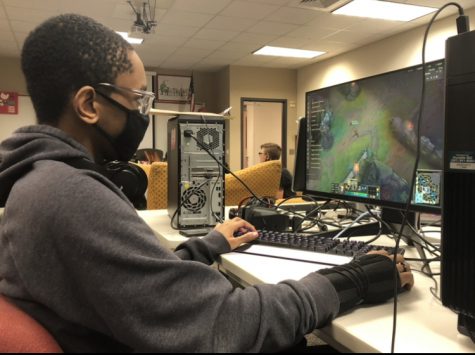 Esports has steadily been rising in popularity around the world. However, many people may not know about the Esports team in our own school, how they came to be or how our academic community can support them and their passion. 
"In 2018, we had some passionate students who wanted a team," team sponsor Ann Wehrman said. "I love the passion and enthusiasm of the team. We just keep getting bigger and better."
Though only a couple years old, the team is steadily growing. Students who shared a common interest decided to create a team focusing on it, and they gathered others who liked playing competitive games.
"We're still developing, but I think we've done a lot in the past two years," senior Jayden Lacombe said. "Many of our teams like the 'Overwatch' or 'Rainbow 6' team have made playoffs multiple times in their respective leagues. We haven't won anything yet, but I'd say we're on a good path to do so."
Aside from competitions, the Esports team is a place to enjoy playing competitive games. The team is comprised of friendly and open students. Many of them are detail-oriented, skilled and personable, which creates a fun atmosphere for the players.
"Talk about it as you would any other sport," senior Nathaniel Garner said. "If you see information about a team doing well, and you recognize some names, shoot them a 'Hi' or a 'Good job.' It's the small things that can make big differences."
Students can also support the team by buying and wearing Esports merchandise at https://www.bsnteamsports.com/shop/ATASCOCITA. The team is rapidly growing, and it will continue to garner support as the years go by.