Adam Lindsey Makes All-State Band Second Year in a Row
Junior Adam Lindsey auditioned for the All-State band for the third time in his high school career this year. After almost making State during Freshman year, he made State for the first time last year and recently made State band this year. He is grateful to many people for their help during the tryout process.
"There are many contributions towards my success," Lindsey said. "First and always God. All of my teachers, private instructors, masterclasses, my family that pushes me to do the best that I can and mom that helps arrange my lessons and goes to all my auditions!"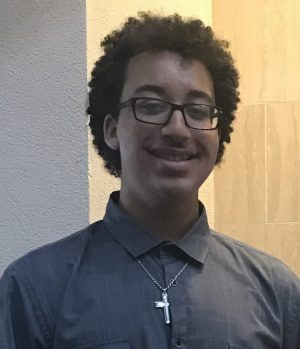 The process for making the All-State band has three separate auditions. This year, Region band auditions were held in December, followed by Area auditions for those who progressed, which were held in January. The All-State auditions were held in February to set chair order for the State band.
"Every year right before school begins TMEA gives each instrument/student three etudes to prepare for auditions," Lindsey said. "Then all the students around the state begin the process of preparation and auditions."
Lindsey's success is celebrated by many members of the school and others in his life. Band director Nicholas Luggerio expressed his pride in his student after his success at State tryouts.
"We are proud of Adam's accomplishment of making the Texas All-State Band," Luggerio said. "He competed against tens of thousands of students from throughout the state to earn one of only a few chairs."
Leave a Comment