I embarked on an adventure last summer as I traveled across the Pacific Ocean to the captivating island of Japan, The Land of the Rising Sun. This remarkable journey was not only a thrilling opportunity for the students but also a cultural exchange that left an big impact on our lives.
Accompanied by social studies teachers Emily and Evan De la Haye and Capstone teacher Alicia Lockhart as well as parent chaperones, we set foot in Japan eager to explore the rich traditions, vibrant cities and breathtaking landscapes that awaited us. The trip aimed to foster team building, broaden our horizons and provide a unique educational experience.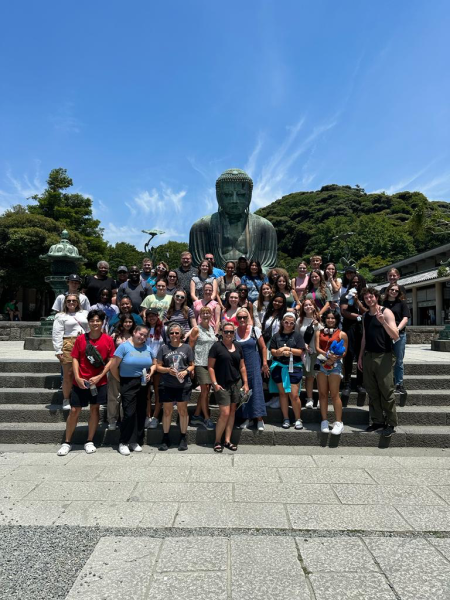 The first stop on our itinerary was Tokyo, the famous city where ancient traditions seamlessly blend with modern tapestry. We also had the chance to immerse ourselves in the local culture by trying traditional Japanese cuisine and visiting iconic landmarks like the Shibuya Crossing and the Akihabara Electric Town.
From Tokyo, we traveled by bullet train to Kyoto, a city steeped in history and known for its stunning temples, serene gardens and picturesque streets. We marveled at the iconic Kinkaku-ji, a Zen Buddhist temple and explored the Arashiyama Bamboo Forest. It was an awe-inspiring experience that deepened our appreciation for Japan's rich culture.
Continuing our journey, we ventured to Hiroshima, a city with a poignant history that serves as a reminder of the devastating impact of war and violence. We visited the Hiroshima Peace Memorial Park and Museum, paying tribute to the victims of the atomic bomb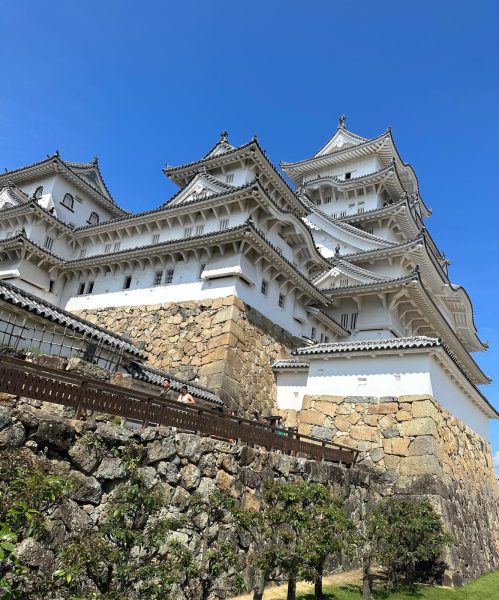 ing and reflected on the importance of peace and understanding.
No trip to Japan would be complete without experiencing its technological innovations. We had the opportunity to visit Osaka, a vibrant city known for its cutting-edge technology and thrilling nightlife. On our last day, we enjoyed the towering neon signs of Dotonbori Canal Street and explored its bustling city climate, famous for its vibrant nightlife and mouth-watering street food.
Throughout our journey, we not only soaked in the cultural wonders of Japan but also had the chance to engage in friendly exchanges with Japanese locals. Also, we made new friendships and created lasting memories we would never forget.
As the trip came to an end, we returned home with hearts full of gratitude and minds brimming with new experiences. Our adventure in Japan had not only strengthened our bond with each other but had also broadened our perspectives, fostering a deep appreciation for different cultures and instilling a sense of global citizenship.
Another trip to Japan is planned to take place this summer along with upcoming trips to the Greek Islands, Thailand, South Korea and Peru, which are set to take off in 2025.