MCJROTC Helps Environment by Clearing Invasive Plants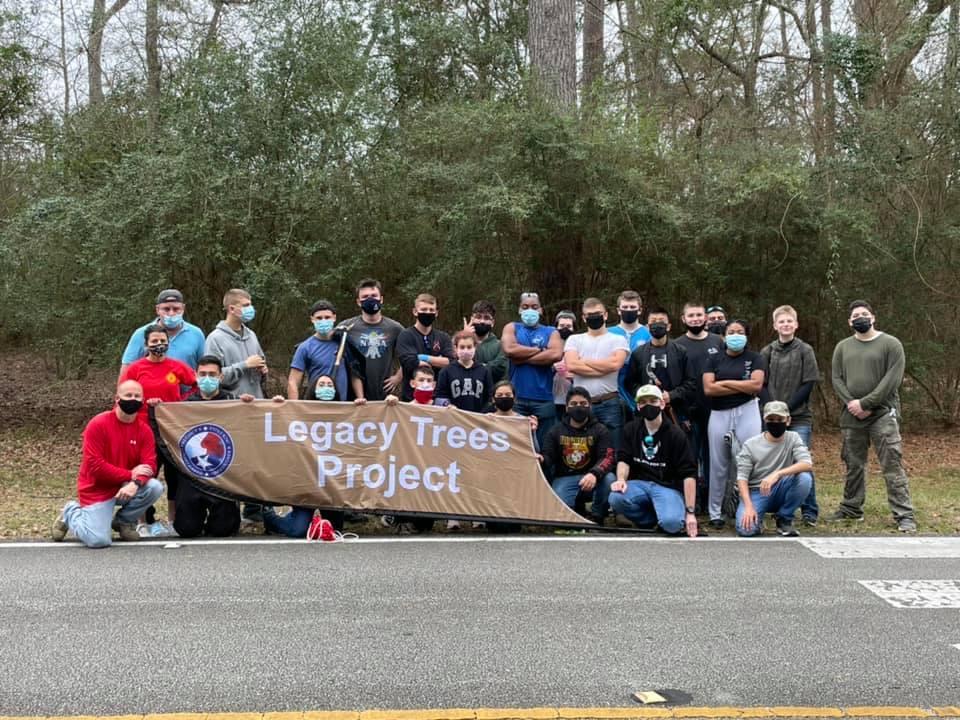 On Jan. 30, twenty-three cadets in the ROTC program participated in the Legacy Trees Project at Mercer Botanic Gardens to clear the environment of invasive plants harmful to native species.  
"Cadets had to remove shrubs, vines, and small trees in an effort to open up the canopy for new trees to be planted," Chief Warrant Officer 4 J.M. Lasyone said. "Cadets learned the value of citizenship, hard work, selfless service and the importance of preserving our natural resources."
The Mercer Botanic Gardens is an arboretum dedicated to cultivating native and endangered plant species. The project the ROTC program participated in primarily focused on removing invasive species in Harris County Precinct Four. This experience not only helps the county, but the cadets as well.
"It helps the community by making sure our nature stays healthy and alive," Corporal Ryan Vadzemnieks said. "The event helped me socially by getting to know more people within the program."
It is important to the ROTC program because of its social and environmental benefits. Cadets pursuing a future in the armed forces better understand the importance or caring for the environment, especially in the military. Even for cadets who won't pursue a career in the military can benefit from the project because of the work and care put in by themselves and their peers.
"The Legacy Trees Project is a committed organization to promote the benefits of trees, supporting the cultural heritage of Texas, and engaging the public through volunteer work and planting opportunities," Private First Class Alexis Flinn said. "This experience has brought me closer to the community, and good memories alongside my friends in the program."
Leave a Comment