Meet the Band Directors: Mr. Balch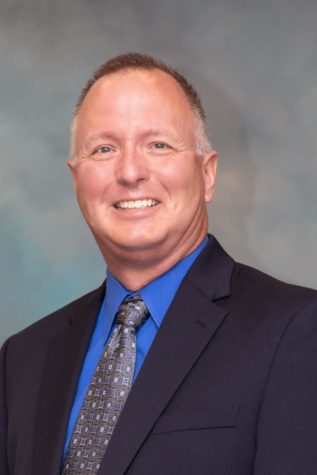 Mr. Balch is the Director of Fine Arts for the district. He has been assisting the band during this marching season.
"My role with the Atascocita High School Band has been and will be a role of support and help," Mr. Balch said. "My statements to the students in the band over the last two weeks have been that the AHS band can be and has the potential to be great. From all invested individuals it will take two things: effort and time.  How much effort we put into this project we call the AHS Band, and with a certain amount of time, the band can be great."
Like Ms. Cook, Mr. Balch is predominantly a saxophone player. He went to the University of North Texas. He has taught band in Texas for 32 years. 
There will be some changes in the band program this year and Mr. Balch is working alongside the directors to make this marching season go as smoothly as possible. Some changes that will be made are that the band will not be wearing their uniform jackets in the stands for every game due to heat, they will have a staggered third quarter off to better support the football team, and they will have a slightly simpler drill to help the freshman and sophomores, who are marching for their first year due to the effects of COVID-19 on the program last year.
"Naturally the goal is to have a successful season and year," Mr. Balch said. "My goal for the band is to establish a process and work efficiently so that each student grows in the individual craft of playing their instrument and being a musician."
He also wants each student to know that they are contributing to the overall team called band.  And he wants all students to have musical moments that touch their soul.  
Leave a Comment