The class of 2024 gathered on the football field for the annual Senior Sunrise on Aug. 24.
Senior Sunrise is an opportunity for seniors to come together to enjoy music, food and the company of friends. Seniors sat on the football field and took Instagram pictures as a DJ played songs such as "Pink + White" by Frank Ocean, "Good Days" by SZA and "The Thrill" by Wiz Khalifa.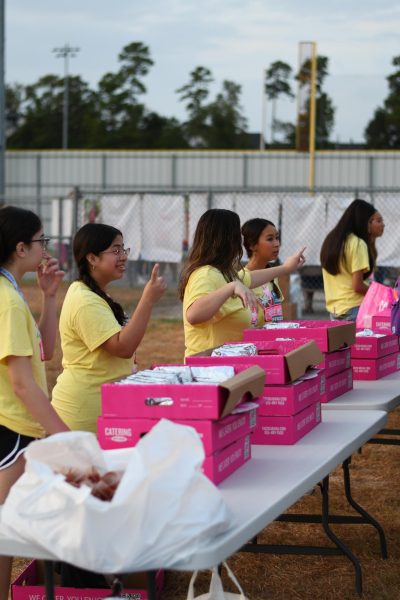 "There were so many people I haven't seen in a while all together," senior Amber Jackson said. "The playlist exceeded my expectations, it was actually really good."
About 600 seniors began lining up to get their wristbands early in the morning in  anticipation to watch the sun go up. Checking in that many seniors at the same time was a problem. The line grew longer than expected. When a good portion of students arrived on the field, the sun had already risen. 
"I didn't get to experience watching the sun actually rise," senior Jordyn McBride said. "I wasted my time getting up early just for the sun to already be up."
Students still enjoyed quality time among their class. Breakfast was catered by Taco Cabana and there was a coffee and lemonade stand. It's a bonding experience between friends to watch the day start. Some seniors suggested the event start earlier next year so by the time they get their wristband they're still able to watch the sunrise on the field.