And the Rivalry Continues…
   Eagles Vs. Mustangs
On Friday, September 14th, the Atascocita Eagles faced off against our biggest rivals the Kingwood Mustangs at Turner Stadium the Eagles on the visitors side. The Eagles had defeated the Mustangs five years in a row and it was obvious they didn't want the winning streak to end yet. The atmosphere that surrounded this game, on and off the field, was filled with tension and anticipation. While the cheerleaders cheered, the coaches shouted in frustration, and the fans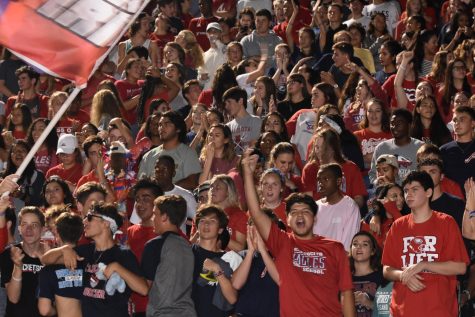 rallied together encouraging their teams, the football players put all their efforts into winning. The Eagles take victory, satisfied with having defeated the Mustangs for the sixth year in a row.
During the first quarter of the game, the Kingwood Mustangs and Atascocita Eagles ended up tying, both with a score of 14. The second quarter, neither the Eagles or the Mustangs scored any point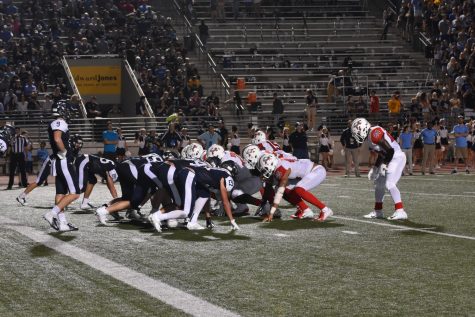 s and were still tied. Finally, in the third quarter, the Eagles started to gain momentum scoring 7 points while the Mustangs only scored 3 points, the score being 21-17. The fourth and final quarter of the game was full of tension and determination from both teams however the Eagles had just a little bit more determination, scoring 6 points, the Mustangs scoring 3 points. The final score being 27-20, the Eagles being the victors.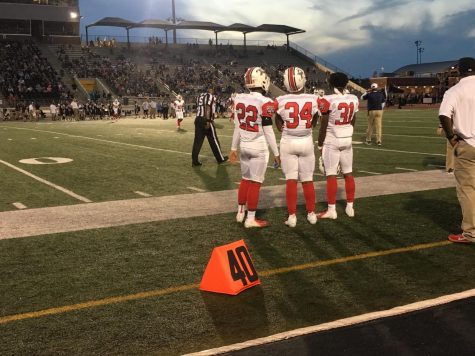 Throughout the game, you could see the stress, disappointment, and excitement shown in the players, cheerleaders, coaches, and fans faces. This game was highly anticipated and definitely lived up to peoples expectations. Although there was a few fights, flags thrown, and a little bit of yelling from the coaches the Eagles continued to thrive during the game. With such a big rivalry between Atascocita and Kingwood, the Eagles are extremely proud having defeated the Kingwood Mustangs once again, for the sixth year in a row.