Homecoming Game Texan Take Down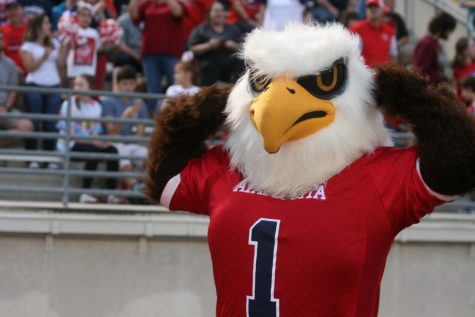 At this years homecoming game the Atascocita Eagles faced off with the Sam Rayburn Texans and of course our Atascocita Eagles defeated the Texans. The Eagles scored and amazing 77 points while the Texans scored zero points. Although the Texans scored no points they still played a good game and did their best.
Throughout the game there were many players on the Eagles team that stood out and were instrumental in br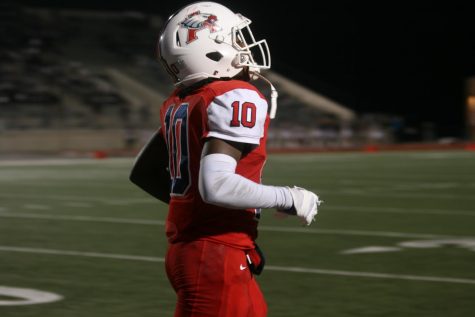 inging our team to victory. #5 Tailoure Thomas a junior, made 4 touchdowns scoring a total of 24 points. #10, Taylen Blaylock also a junior made 2 touchdowns scoring 12 points. Another junior, #11 Dylan Robinson made 3 touchdowns scoring 18 points. Sophomore, #24 Quincy Thompson, also made 2 touchdowns scoring 12 points. Finally, the kicker #19 Tristan Heaton scored 11 kick points.
Before the game began, there was the introduction for the cheerleaders and patriots for both teams and our teams Goods Sportsmanship League went out to the field to meet with Sam Rayburns to show each othe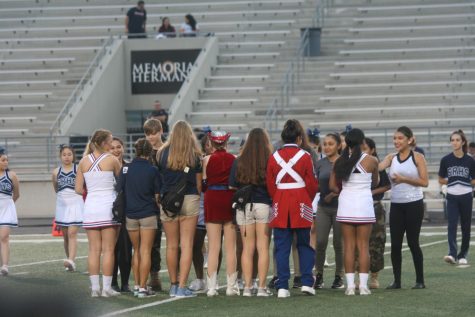 r respect, a traditio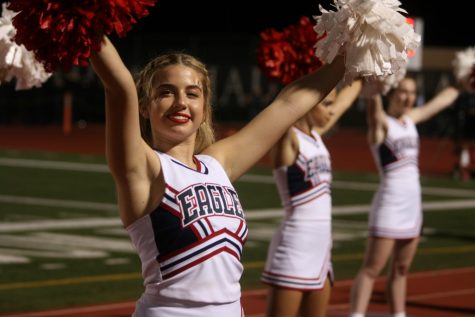 n that occurs before games. The Atascocita choir also, came out to the game to perform the National Anthem, singing fantastically. Throughout the game, the cheerleaders kept spirits high, the band pumped up the crowd with the music, and the football team continued to make touchdowns keeping the momentum of the game going.