First Flip of the Year
On Aug. 17, Senior Maddie Hatten and Sophomore Lexie Reynolds, soared at The Atascocita Gymnastics Qualifier to raise money for the gymnastics program.
"The gymnastics team at this school is not funded by the school," Hatten said. "We have to fund ourselves which is why we are having this meet."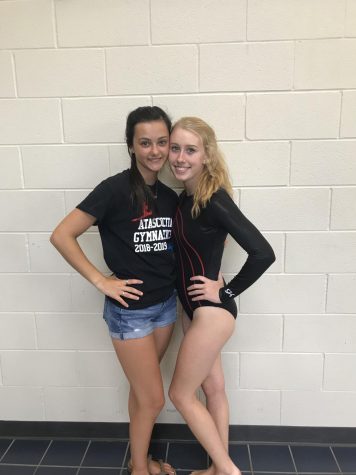 The Lady Eagle gymnastics team practices in a gym in Kingwood, since the school does not have the proper equipment, nor the appropriate funding. They travel to Kingwood on Mondays, Tuesdays, Wednesdays and Fridays. Hatten competed in floor, vault and beam.
"Vault was my strongest and favorite event," Hatten said. "Beam was my weakest because I didn't execute my back walkover."
Their first meet is next semester. Hatten plans to practice harder to get ready for the meet. She is thinking about attending Texas State University or University of Texas at Tyler due to their education programs.
Reynolds, who also competed in the qualifier, performed in floor, vault, and beam.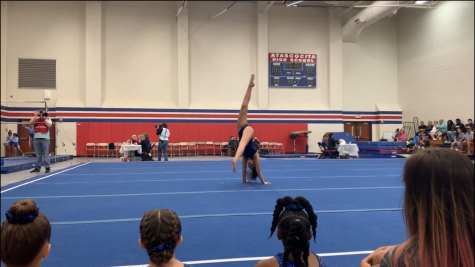 "I felt good at all my events," Reynolds said. "I struggled most at vault because it takes a lot."
Ninety three high school gymnasts competed at the fundraiser.
Leave a Comment