Pink Out Game 2019
The month of October is dedicated to breast cancer awareness. Every year the Eagles have a Pink-Out Game, dedicated to supporting people fighting breast cancer.
The Eagles, (6-0) in district, played The Summer Creek Bulldogs in this year's pink out game.
The Eagles dominated the game and out-scored the Bulldogs in every quarter except for the 4th where the game was practically already won. It was a great day for the Eagles and their players. Our defense was strong, only allowing Summer Creek to score 14 points. The offense of course did amazing as well, scoring 63 points and winning the game.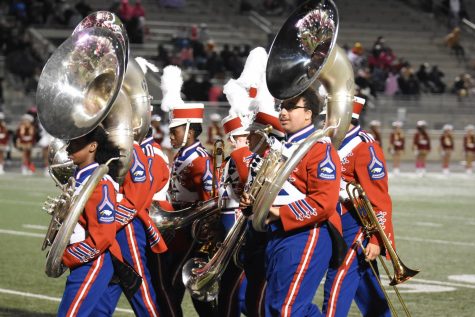 This year's Pink-Out game was not only entertaining but had a heartwarming halftime as well. After the band performed, the Patriettes took to the field and did a number with future Patriettes who wore pink and danced along to the music being played. It was a picture-perfect moment for the girls as well as the mothers seeing their children being the center of attention.
This year's Pink-Out game was one to watch, with many amazing highlights and long-lasting memories made.
Leave a Comment