Playoff Preview: Atascocita V Northshore
Friday, the Eagles will face the North Shore Mustangs in the Quater Final round of the playoffs.
In the most recent meeting between the two teams, week nine of the season, the Mustangs came away with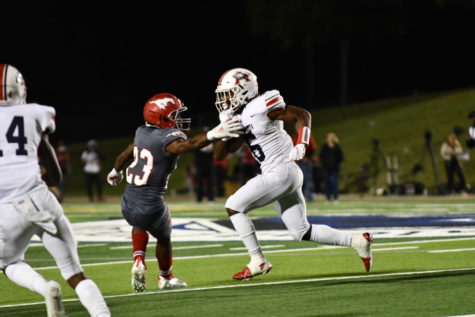 the win, finishing the game with a score of 31 to the Eagles 21.
Last year in the regular season, the story was the same with North Shore topping Atascocita with a 63-14 blowout.
In the 19-20 season, the two team saw each other in the playoffs and North Shore also came out with the victory. The score was 76-49
Recently the Mustangs have had a hold on the Eagles. Everything is in favor of North Shore, with Maxpreps.com predicting a 38-41 win.
These two school certainly have a history, having met six times in the past six seasons. Within the six meeting the Eagles are 2-4.
North Shore has checked all the boxes and statistically have a win on their hands, but nobody can tell the future.
Leave a Comment