Junior meets President Joe Biden
"Never in a million years did I think my advocacy and desire to make change with medicine would end up with me meeting one of the biggest leaders in the nation!"
On Sept. 28, 2022, Andre Scott Jr. was invited to fly out to Washington D.C. to attend the "White House Conference on Nutrition, Health, and Hunger."  Scott is a teen advocate for the American Heart Association outside of school, which allows him to participate in bills that will benefit health in America.
"My goal for the future is to study molecular biology," Scott said. "And to enroll in cardiovascular studies at Baylor University" 
Scott's role at the conference was to represent the youth of America and explain how nutrition affects our generation. After the conference, he was invited to tour the White House where he met President Biden. Scott was anxious when meeting the President but said that he was super friendly and allowed Andre to take pictures with him.
"I didn't want to stutter in front of him," Scott said. "I just wanted to introduce myself formally while I was in his presence."
Scott plans to achieve his goals by staying focused on grades and balancing school life with extracurriculars. He is also an advocate of the "Tobacco Endgame" movement which is focused on ending the use of vaping and nicotine addictions. Scott's motivation comes from his grandparents and parents who support him every step of the way. 
"​​They love to see me thrive," Scott said. "It always makes me smile when they are proud of me for doing what I love."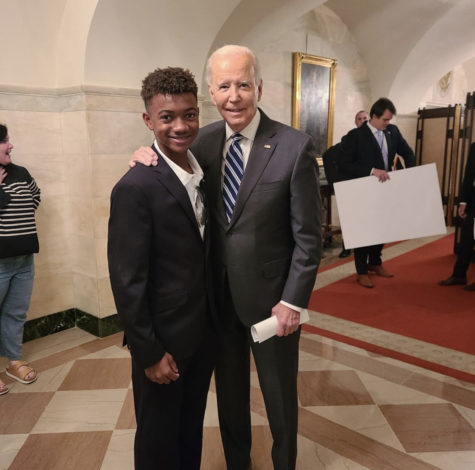 Leave a Comment