Italian Exchange Student Welcomed by Host Family
"Moving to a new country has been really hard, but it truly has been a beautiful experience so far."
Barbara Sanna is one of three foreign exchange students here at AHS. She came all the way from Italy to spend her junior year here in the states. She has had to adjust herself to a completely different way of life, along with living with a new temporary family.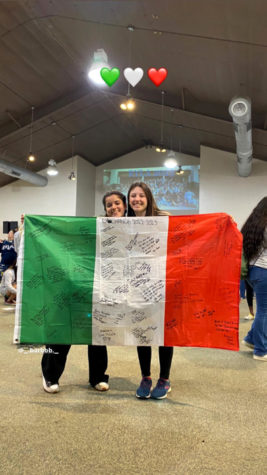 "I love my host family," Barbara said. "In Italy, I'm an only child, but here I have a brother and a sister. It was difficult to get used to having siblings, but they're really good to me. Back home, my family and I never did much together, but here we spend a lot of time together."
Barbara has been staying with the Parrot family, which includes junior Connor Parrot and sophomore Camryn Parrot. During Barbara's first weekend with the Parrots, the family took her on a trip to the Hill Country to go to Schlitterbahn and to float the San Marcos River.
"She seemed to enjoy the trip, but at the same time seemed a little overwhelmed, as she had only been in America less than a week," Barbara's host mom April Parrot said.
This is the Parrot family's second time hosting a foreign exchange student. They first hosted a student from Belgium in 2020. The family had heard friends and coworkers, who hosted exchange students, talk about how great the experience had been for them and their families, and this encouraged them to also participate in the program.
"We became more conscious of how we spend our time together as a family and are more intentional about not taking the unique part of the world that we live in for granted," April said. "There is so much about Texas that makes it unlike any other place in the country, and getting to highlight those things and share them with these kids has been an unimaginable blessing for us."
Along with bringing her places around the state like Port Aransas, the Parrots have done many other things for Barbara to make her feel more welcomed. She and Connor have bonded over music. He says that she has learned a lot of Taylor Swift against her will. Barbara is also very into K-pop, so they listen to that together. When it comes to food, Barbara really enjoys Tex-Mex and Chick-Fil-A.
"We eat less Italian food now, because she gets disappointed in how it's made here," Camryn said. "It's not the same as back home."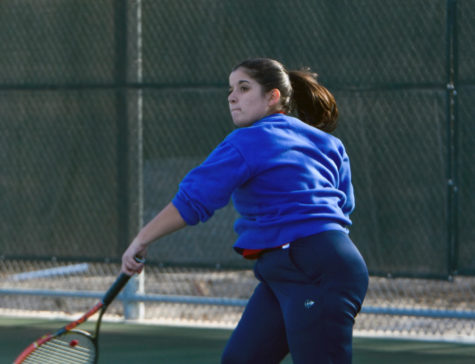 Despite how much Barbara has gotten accustomed to life in the United States, there are still setbacks in her everyday life. She says that in Italy people were more friendly, so it was easier for her to make friends. School here is also very different. 
"Here you have to take every subject, but there's also room for classes you're interested in," Barbara said. "In Italy, you have to choose your path early on. Like if you want to study science, you're sent to a school that focuses primarily on that subject."
Barbara has been learning English for ten years and knows French and Spanish as well. In Italy, there is a higher priority placed on being able to communicate with people from different countries. As a result, the Parrots have been able to learn more about Barbara and her culture.
"I've learned a lot about Italian culture and how our food isn't as good as theirs. I've even picked up on her mannerisms," Connor said. "They actually do that little gesture. Apparently it means 'what are you doing' which I thought was funny." 
April says the most difficult part of the program is learning how to establish effective communication with everyone in the family. That being said, she has been grateful for the experience it has given her and her family.
"Hosting exchange students has been a blessing to our family," April said. "We not only got to teach these people about life in Texas, but we were able to learn from them as well.  Having Barbara become part of our family has been an unforgettable time for us."
Leave a Comment