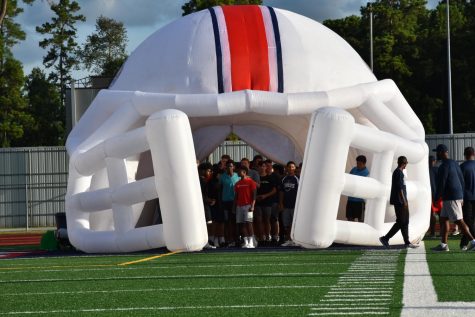 Winter Bogan, Sports Reporter

September 13, 2019
The All Sports booster club invited the community to meet Coach Stump, the top recruits and the varsity football players at the "Meet the Eagles pep rally" on Aug. 22. The event included sno cones, outdoor fun, shirts and merchandise. The Varsity Eagles are very optimistic about the upcoming season. They will be competing against some of the best teams...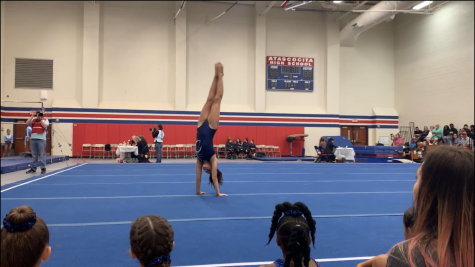 Winter Bogan, sports reporter

August 29, 2019
On Aug. 17, Senior Maddie Hatten and Sophomore Lexie Reynolds, soared at The Atascocita Gymnastics Qualifier to raise money for the gymnastics program. "The gymnastics team at this school is not funded by the school," Hatten said. "We have to fund ourselves which is why we are having this meet." Th...