KNK Foundation Launches Donation Drive
Sophomore Brings Sister's Foundation to Campus
The KNK Youth Foundation partnered with the Student Council this month to launch a donation drive to provide for both local and international children. Led by sophomore Samuel Huckabee, the youth organization is a branch of the KNK foundation, a non-profit dedicated to both "community and international outreach" for the less fortunate.
"In the foundation, I am the president of the youth chapter, which is kind of ironic, considering we don't have any other members right now," Huckabee said. "We're still on the publicity stage, so we're still trying to get the message out there. My job is to do things that I've been doing with AHS—starting donation drives, spreading the word, getting in contact with the community—anything like that."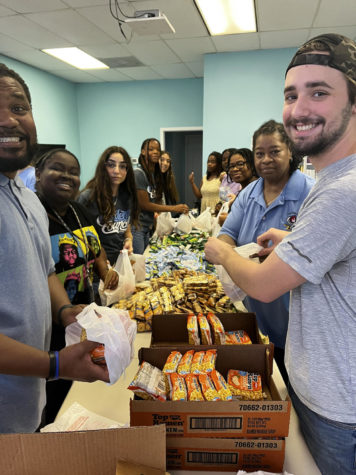 Huckabee is very grateful for the cooperation of student council, saying their help really sped up the process of getting the drive out there. In order to make an impact on such a "big spectrum" of nearly 4,000 students and 200 staff members, he explains how expressing the commitment of KNK is so important.
"We didn't want this to be just another flyer on the wall or another email," Huckabee said. "We wanted it to be in person, we wanted it to be engaging and we wanted it to be from the heart. And a huge shoutout to student council. Without them, we would probably be starting next year instead of with them in two or three weeks."
KNK, which stands for "Kaleigh and Karen," began in 2022, when co-founders Kaleigh Williamson and Karen Galeano joined in the fight against poverty. While on a trip to Nicaragua in July 2022, Williamson was in a motorcycle accident in which she sustained significant injuries and was confined to a local hospital. It was there that she observed what really goes on behind the scenes of third world countries.
"I really fell in love with the local culture," Williamson said. "Instead of just doing touristy stuff, the accident forced me to stay put with the locals and get a lot of that engagement. I got to see how things really are, not just the pretty pictures people take for social media."
Weeks later, Williamson described the experience to Galeano, the two having been friends prior to the trip. She talked about how incredible the people were and her desire to go back and help. It was then that Williamson learned that Galeano had been born and raised in Nicaragua until age 16, having donated to communities in the country for years after she left.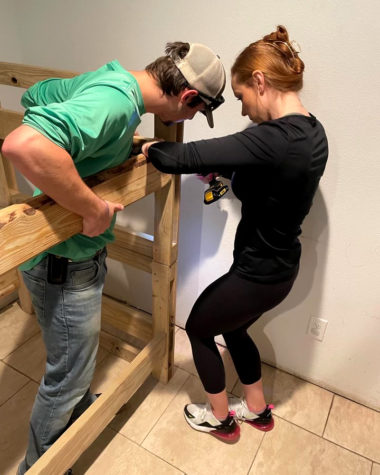 "That was the conversation that birthed the foundation," Williamson said. "We talked about partnering and doing a non-profit to take what we both want and do it on a much larger scale."
KNK has now hosted projects, both in Nicaragua and locally. The drive partnered with the student council is active until April 21. The class with the most donations in each house will win a 5th period pizza party, and the class with the most donations overall will win tardy passes.
Leave a Comment